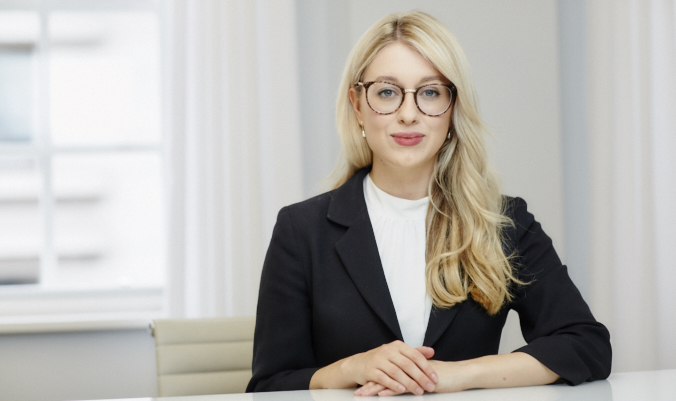 Ashley Collins
Associate

, London
Ashley Collins is an associate in Cohen & Gresser's London office. She is a member of the firm's White Collar Defense & Regulation and Litigation & Arbitration practice groups.
Ashley's practice focuses on commercial disputes, internal investigations, criminal and regulatory proceedings, trade, and economic sanctions.
Ashley has significant experience of trial advocacy, pre-trial negotiation, and case preparation. Prior to joining the firm, Ashley practiced as a Barrister in criminal and civil litigation, during which time she established herself as a confident advocate and trial lawyer.
As a Barrister, Ashley obtained valuable experience as a criminal prosecutor acting on behalf of the UK's Crown Prosecution Service, and representing other UK authorities in trials and contested hearings. Ashley also has experience in economic crime, having spent 18 months working in the Bribery and Corruption Unit of the UK's Serious Fraud Office (SFO), where she assisted in one of the largest and most complex investigations ever conducted by the SFO.
Ashley read law at university and went on to obtain an LLM in Public International Law from Universiteit Leiden, The Netherlands. Ashley completed the Bar Professional Training Course in 2016, where she obtained the highest mark of 'Outstanding' and received a Certificate of Honour from the Honourable Society of Middle Temple in recognition of her achievements.
Ashley Collins is an associate in Cohen & Gresser's London office. She is a member of the firm's White Collar Defense & Regulation and…
Education
University of Law (BPTC, 2016); Leiden University (LLM, Public International Law, 2014); University of the West of England (LLB, Hons., 2013)
Bar Admissions
England & Wales (Barrister)